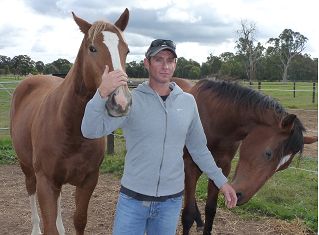 MICHAEL J MEHEGAN | Trainer
Michael has been around horses all of his life, both on the track and off it. From a young age he competed in Pony Club, Show Jumping and Eventing. Continuing his involvement with horses, Michael pursued a career in racing focusing on the education of thoroughbreds where he was employed as a professional Horse Breaker for a number of years until a serious track fall in 2004 forced him to stop riding.
Michael was employed as a Horse Breaker, Racing Foreman and Track Rider at a number of prominent training and education establishments, including Lindsay Park, Freedman's and Rick Worthington (working closely with Mark de Montfort).
Michael has endeavoured to learn from the best and has worked with many top yearlings and graduates from Australasia's premier sales and studs. He has educated numerous Black Type and Group One winning racehorses for leading trainers in Australia and Hong Kong, including Exceed and Excel and Zipping, to name a few.
As a result of the track fall, Michael stopped riding to focus on the ongoing rehabilitation of his injured leg. He experienced significant complications and setbacks and was incapacitated for a period of 8 long years.
After making a complete recovery in late 2012 the leg was re-fractured in 2013 after a horse slipped and fell on it. Following a further two years of rehabilitation a full recovery was made with MJM Racing now up and running since 2015.
Michael is a holder of a General Trainers License and completed a Diploma of Racing (Thoroughbred Trainer) at the University of Ballarat in 2006.
Through his involvement in the education of horses Michael strengthened his understanding of their habits and behaviour. This knowledge, combined with his passion and love of being around thoroughbreds, motivates Michael to get the best out of each of his horses.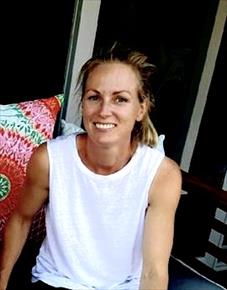 SHANNON ZIBELL | Racing Operations and Business Manager
Shannon is an integral part of the MJM Team. She has an extensive background in Financial Reporting, having worked as an Accountant locally and overseas for multi-national organisations.
Shannon is responsible for managing the business of MJM Racing as well as co-ordinating race day logistics, ownership and syndicate communications.